Teknikio Activating Origami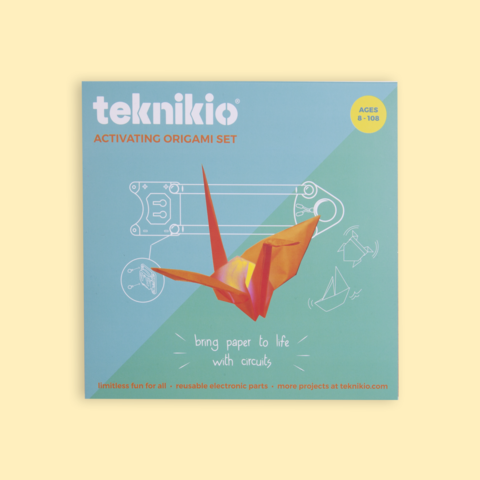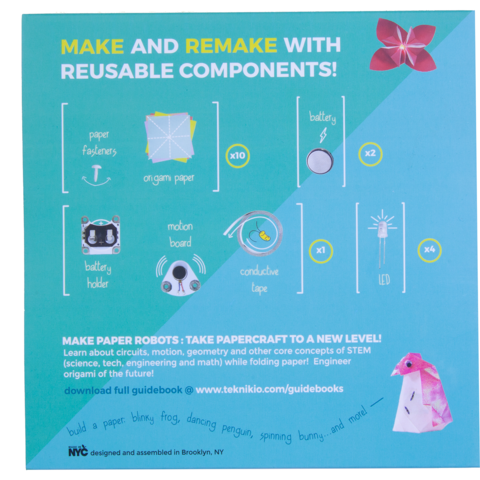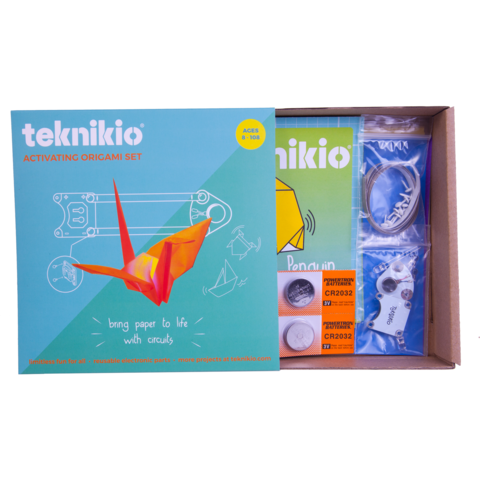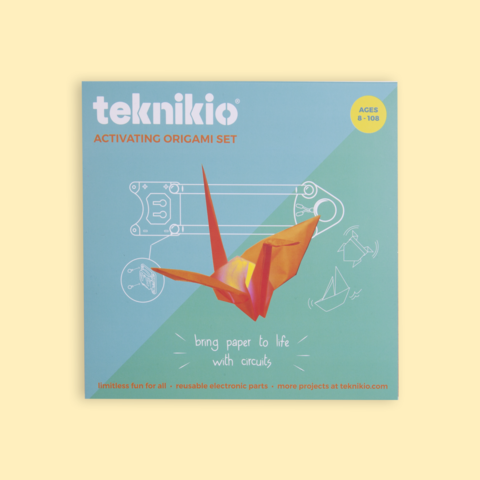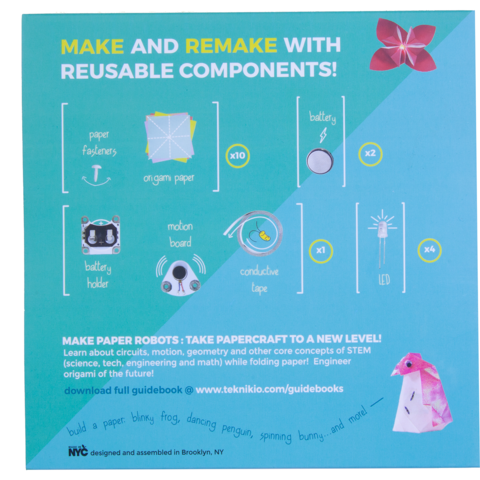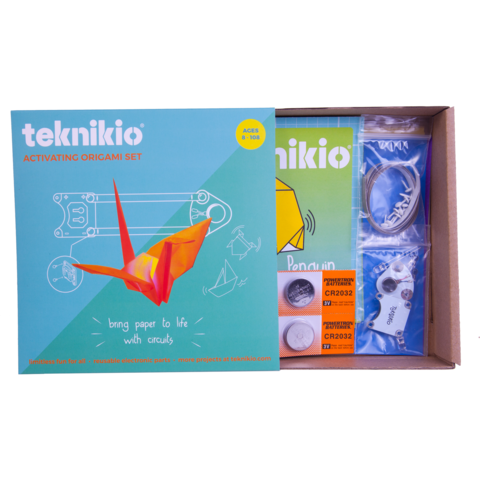 sold out
Teknikio Activating Origami
Activating Origami Set
Take Paper Craft to a New Level!
Teknikio Activating Origami set, takes the traditional art of paper folding to a new level. By adding simple circuits to paper sculptures you can instantly animate them and create unique sculptures. You can start simple and add a light or two and then make more complex modular systems with your origami robot sculpture. You can also add a small motor and see how it effects the movement of the sculpture based on where you attach it. Learn about circuits, motion, geometry and other core concepts of STEM (Science, Technology, Engineering and Math) while folding paper! Engineer origami of the future!

 
Each set includes:
1 Teknikio motionboard
1 Teknikio batteryboard
2 batteries
4 LED lights
10 fasteners
1 piece of conductive tape
1 origami paper pack
Skills: paper folding, mechanics, circuits.